News Articles
Tompkins County Legislators' Letter, 2022
In September 2022, after Halftown's second round of demolitions in August, nine members of the Tompkins County Legislature released a letter addressed to President Biden urging all levels of US government to fix the failure to respect Gayogo̱hó:nǫ⁷ sovereignty by rescinding all recognition and empowerment of Clint Halftown.
Ithaca Common Council Letter, 2022
Ithaca joined the Town of Dryden, Town of Enfield, Seneca County, and others when its Common Council unanimously signed a letter in support of the traditional Gayogo̱hó:nǫ⁷ and sent it to the Secretary of the Interior and other U.S. officials.
Dryden Resolution 2022
In March, Dryden passed a resolution formally urging the DOI and BIA to cease recognition of Halftown and resolving to engage with the Gayogo̱hó:nǫ⁷ Council of Chiefs and Clanmothers in all government-to-government relations with the Nation.
Seneca County Board of Supervisors Letter to BIA, August 26, 2021
In August 2021, Seneca County released a letter to the BIA expressing frustration with Halftown's actions and reflecting the uncertainty that many settlers have, thanks to Halftown and the BIA's recognition of him, about the legitimate leadership of the Gayogo̱hó:nǫ⁷ Nation.
Ithaca's 2013 Resolution Regarding the Two Row Wampum Renewal Campaign
In 2013, in commemoration of the 400th anniversary of the Two Row Wampum, there was a Two Row Wampum Renewal Campaign that urged continuing relationships of peace, respect, and environmental protection. Ithaca formally supported this campaign and resolved, among other things, to build positive and respectful relationships with its Native neighbors and to call on state and federal governments to do the same. (This resolution begins halfway down the first page.)
Keel Decision, 2011
In 2011, the Eastern Region Director of the BIA, Franklin Keel, recognized and affirmed that Halftown had been removed. Only later did the Department of Interior change that decision, based on a technicality.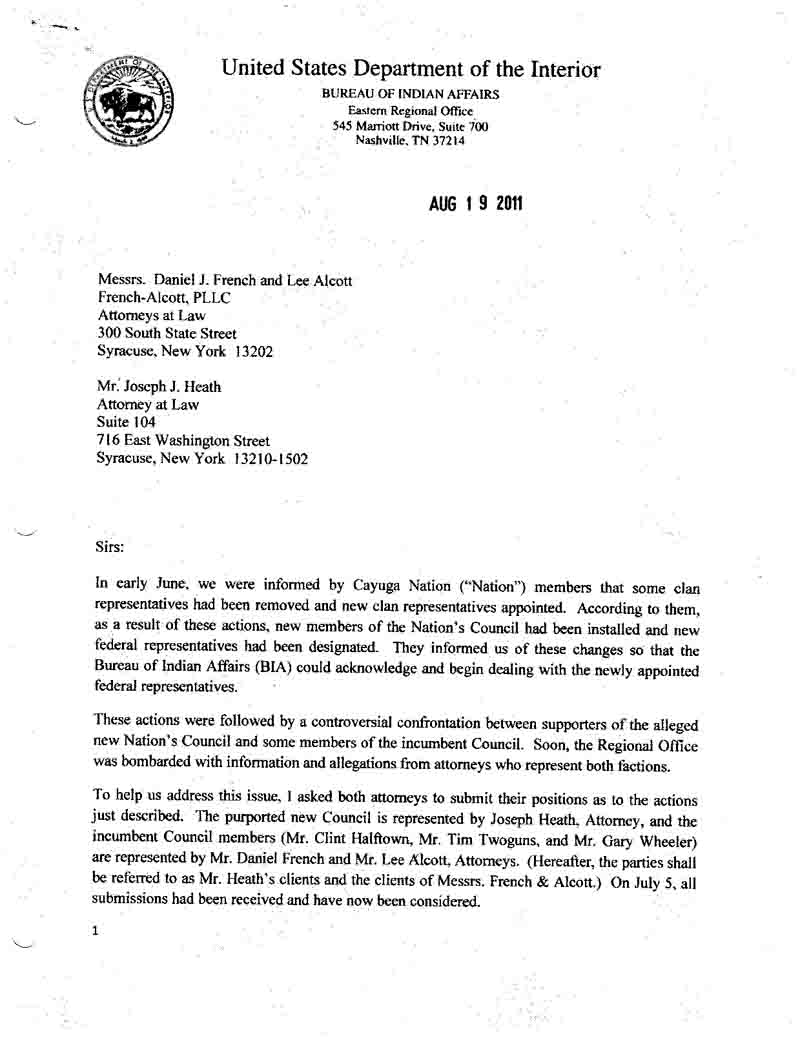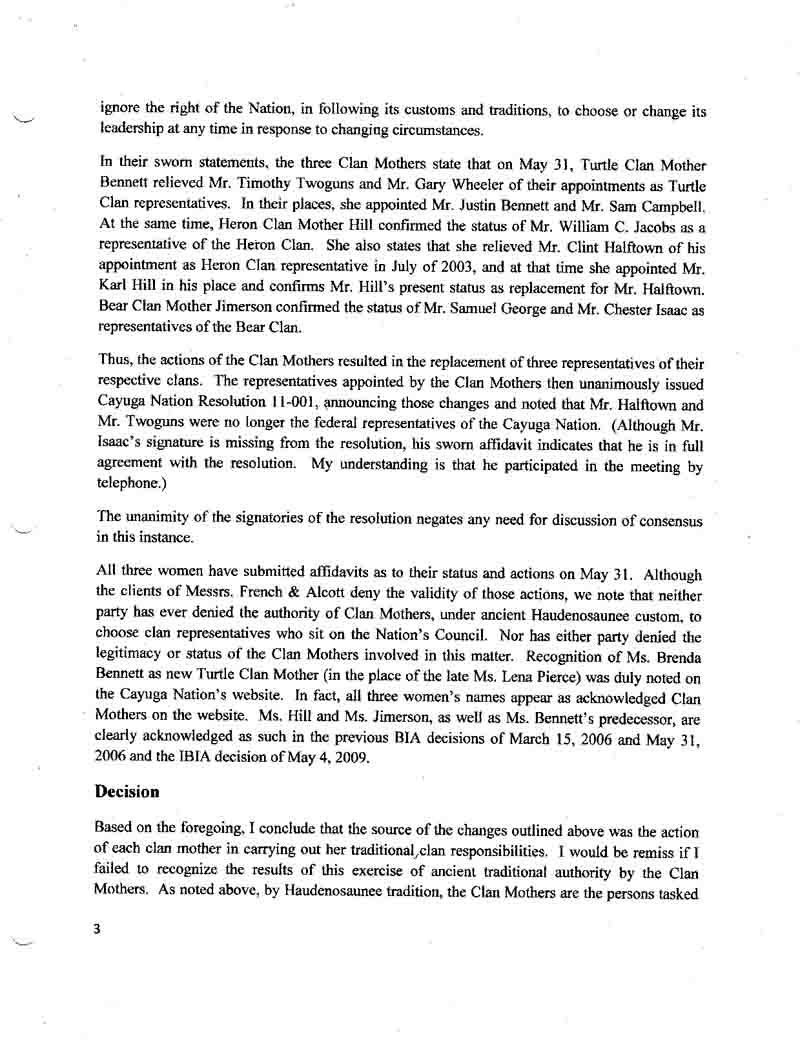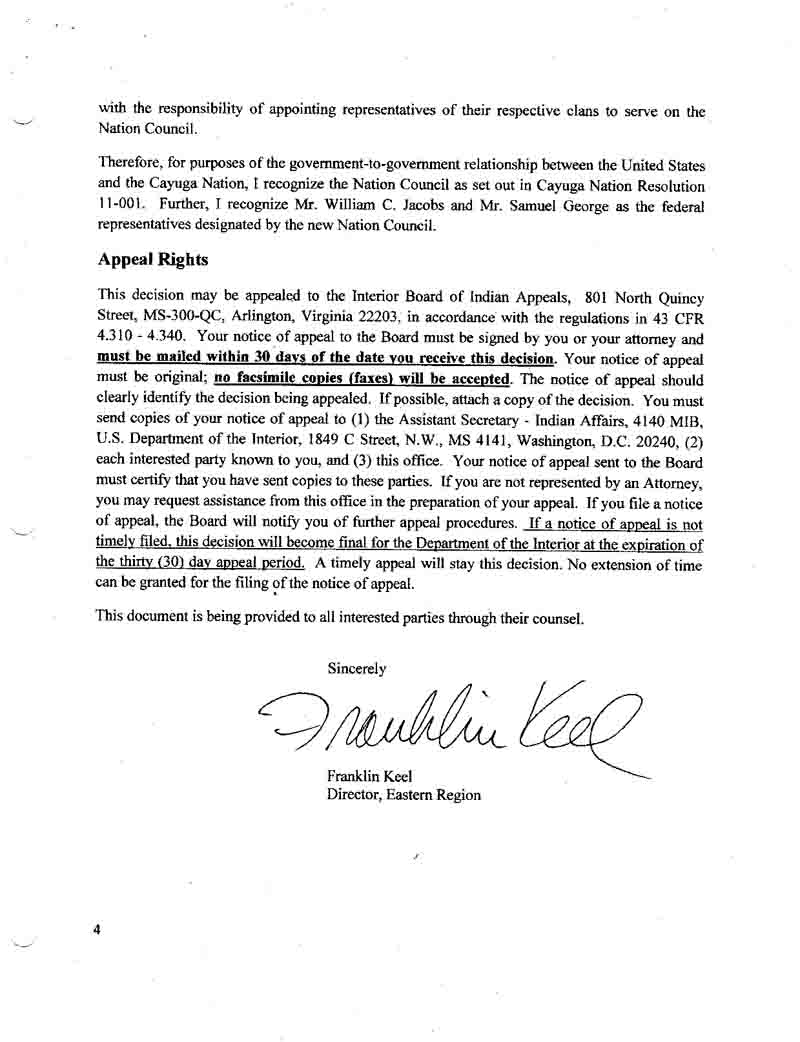 #HonorTheTwoRow
#IndigenousSovereignty
#HalftownMustGo